Ryalto sponsors Croydon Health Services NHS Trust Star of the Year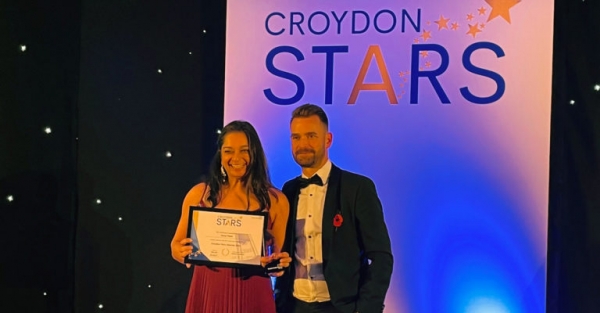 Our CEO meets a superstar in Croydon…
And it wasn't Stormzy
Michael Ebenezer Kwadjo Omari Owuo Jr., AKA rap superstar, Stormzy, is one of the South London boroughs of Croydon's most famous sons. A superstar in his field without a doubt.
But stars from another field took Jon Bennett, our CEO, south of the river Thames on the night of 9th November. Jon was in Croydon to present the 'Star of the Year' award at the Croydon Health Services NHS Trust Healthcare Heroes Awards, of which Ryalto was hugely proud to be a sponsor.
The awards, nominations from grateful patients and their families, are to recognise the brilliant work and say a massive thank you to the thousands of healthcare workers caring for patients across the borough, where those heroic frontline staff went above and beyond during the COVID-19 pandemic.
Without further ado, and attempting to recreate the suspense of the awards ceremony as Jon opened the golden envelope, the winner was…
Sonal Patel, with a special mention for Estha Onyeanuna as a highly commended finalist.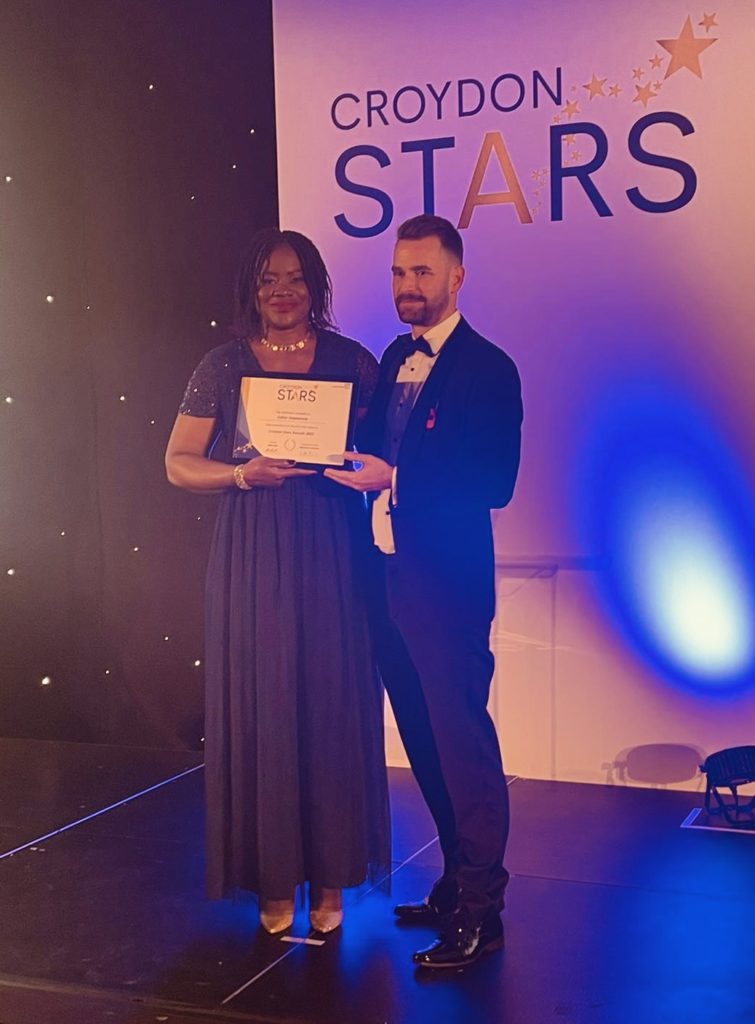 Many congratulations Sonal and Estha, you were thoroughly deserving, popular winners.
Similar popularity amongst those in healthcare is enjoyed by Ryalto's completely secure internal comms app, with Croydon NHS Trust being one of 72 trusts, alongside 40 private hospitals using our app, making it the leading choice for healthcare and care-based communities.
Did you see what we did there? Ok, that was a tenuous link about popularity, but there is a serious point to this.
The Ryalto app is widely chosen to organise and offer Bank shifts to staff members before expensive agency staff are brought in as a last resort.
It's used for live news and updates; instant alerts and feedback; measuring and reporting on success, with strategy and data incorporated into analytics reports; to connect staff to other in-house systems via their mobiles and Ryalto's APIs.
The Ryalto app significantly enhances security and reduces data breaches and associated fines, in fact you can find out how much you could potentially save using our ROI Calculator.
Such is their trust in Ryalto, it's the only communications app chosen by Croydon Health Services NHS Trust.
So, you could say, in the world of healthcare and care-based organisations, our app is going down a storm. Ouch.
Date posted: 18th November, 2022